harvest collection
Thanksgiving is where we pause to give thanks to the many people and blessings that enrich our lives. You can express your gratitude for another blessed year with a thanksgiving gift basket filled with delicious gourmet food.
Price Range
PROMOTION
OCCASION
CONTENTS
GIFT TYPE
DELIVERY
# OF BOTTLES
WINE VARIETAL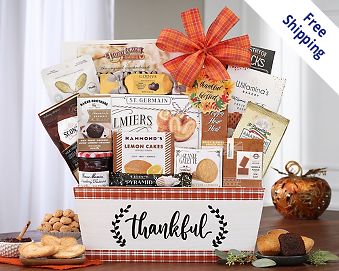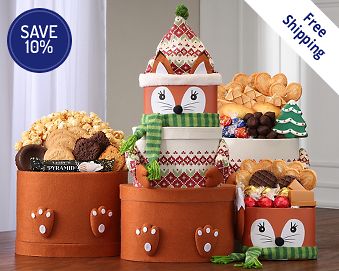 Thanksgiving is the season of harvest. Images of cornucopias come to mind, overflowing with food and delicious treats. It is a time of festivities and gratitude. And recipients of gift baskets for Thanksgiving from Wine Country Gift Baskets will have plenty of reasons to give thanks. For after the feast, enjoy our article on great uses for
Thanksgiving leftovers
.