Articles
History of Coffee in America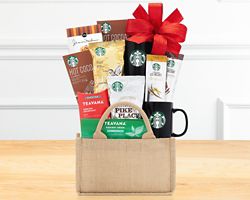 Few things are better than waking up to the smell of coffee brewing in your home. Coffee in America is a key component for many people's everyday lives, especially because of its stimulant properties. But why do Americans prefer coffee when our former colonizers across the pond in Great Britain drink tea?

The history of coffee in America began with the introduction of the commodity to North America in the 17th century. At that time, the British and Dutch colonies imported coffee to drink in exclusive coffee houses. Into the 1700s, the British East India Company had worked hard to take advantage of the North American market for tea. Unfortunately for tea, but fortunately for coffee, the infamous tea tax and Boston Tea Party led to the creation of a coffee drinking nation rather than a tea drinking one.

In the 20th century, coffee in America became a staple in the home and for Americans abroad. World War I soldiers received dehydrated coffee packets as part of their kits of rations. During World War II, many advertisers exclaimed "take a coffee break!" for factory workers to get a quick fix of caffeine. By the mid-1950s, 70-80% of American factory and office workers were taking coffee breaks.

The history of coffee in America is still developing in the present. With the opening of the first Starbucks in Seattle in 1971, Americans became more familiar with different specialty coffee drinks like the latte and cappuccino. Today, individual roasters and independently-owned cafes boast locally roasted, sustainable, fair trade beans. The ritual and artisanship that accompanies coffee is becoming increasingly popular, and each coffee drinker has their own favorite way to indulge in the beverage. So spoil your coffee lover with a coffee gift basket from Wine Country Gift Baskets.