FREE Printable Mother's Day Cards, Crafts, and More!
There is nothing quite as awful as realizing that you don't have a gift for a special holiday or occasion (like Mother's Day) at the very last minute. That panic and the scramble to find the perfect gift has haunted everyone at some point, including us. While we're more than happy to get one of our fabulous Mother's Day gift baskets to your Mom, Wife, Sister, Aunt, or Grandma's doorstep in time, we realize that it may not be an option for some when it's down to the wire. So we'd love to offer up these sweet, adorable printables!
What we've included here should cover all of your last-minute bases, even if you've got kids to wrangle into making Mommy a gift. With 2 cards you can choose from to give to your own mother figures, 1 kids' "craft card" for a child to complete (with your supervision) and give to Mama, matching themed flower wraps to bundle your flowers, and 3 poster prints for Mom, we've got you covered!
We recommend that all of our printables be printed on cardstock, that way they're more durable and have a more 'professional' feel to them. The following two cards are meant to be printed on white 8.5" x 11" paper. Additionally, make sure you print them double-sided, otherwise, you'll be gluing your card together – no fun!
We couldn't be more excited about this kids' card! It should be printed on 11" x 17" paper as it's a tri-fold, and you'll need some craft paint, nontoxic paint, and some sweet, little hands to get this one done.
The first page of the card can be colored in by your little one if you'd like, but the inside is what really counts. When Mom opens up the card, her sweet children(s) handprints will be waiting for her! Simply paint your child's hand in multiple colors, washing in-between, and use their hand to complete the flowers with empty stems. Like this: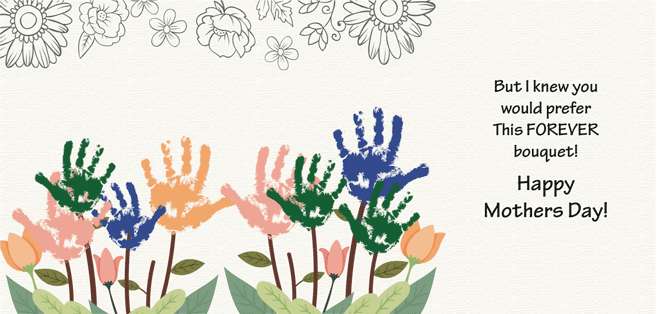 Or, if you'd like to get REALLY creative, you can use their fingerprints to create the small flowers, and use their hands for the big ones. How sweet is that? We also have loving prints that you can frame and give to Mom, Grandma, or any mother who needs a bit of encouragement and love. Simply click one of the images below to start your free download: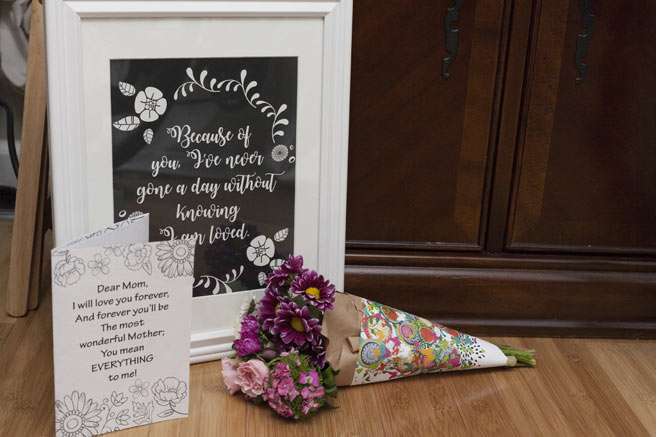 Pair those with a bunch of flowers and the coordinating Flower Cone, a gorgeous gift basket from our extensive selection, and any Mama will feel loved, supported, cherished, and spoiled!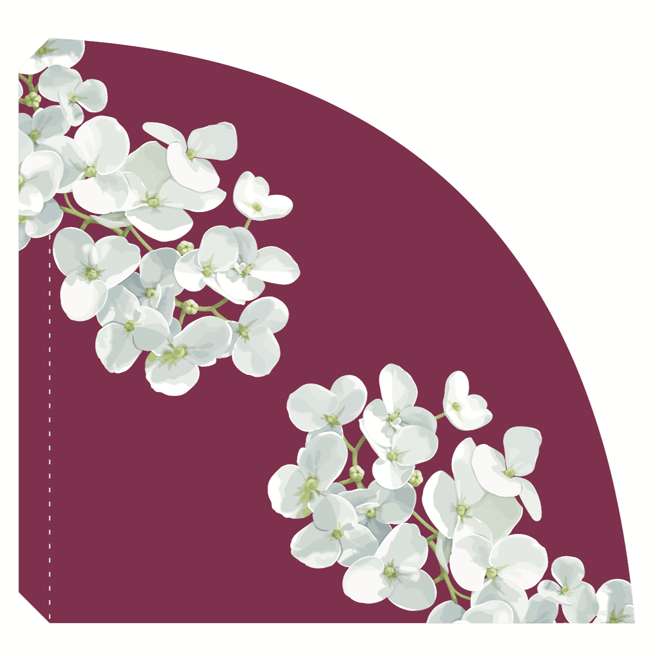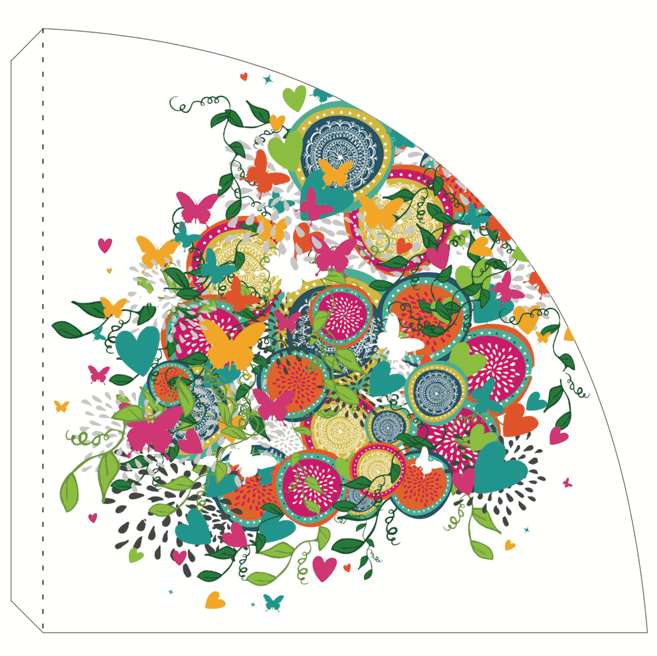 Whatever you end up doing for Mom on Sunday, we know they'll feel loved beyond measure, and that they go to bed that night feeling more appreciated than ever!