DIY Your Own No Sew Pet Bed
Pets are simply part of the family, show your appreciation for your furry family member by making them their very own customizable, comfy pet bed! It's really simple and does not require any sewing whatsoever. You can even use one of your old pillows that already has their favorite scent on it... YOURS!
Supplies:
A Bed pillow (new or used) of any size 
Fleece
Fabric scissors
Directions:
1. Measure your bed pillow to determine what size to cut your fleece. We used a bed pillow measuring 18″ x 25″.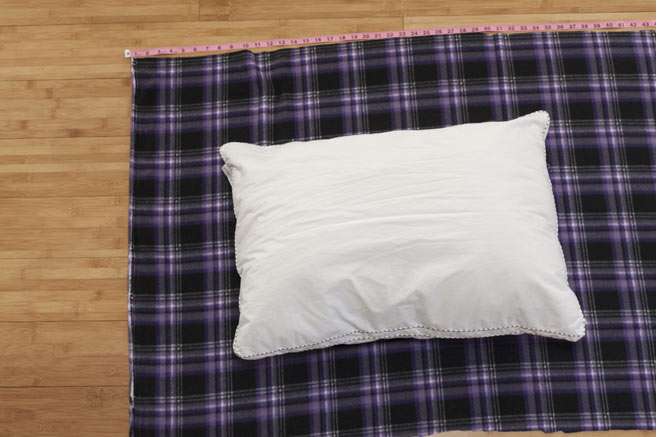 2. When cutting your fleece, add an extra 12″ to your pillow measurements on each side to account for the fringe around the edges. You should use 6″ fringe strips on each edge to tie around the pillow. In total, using this formula, the fleece rectangles we used were 30″ x 37″ each.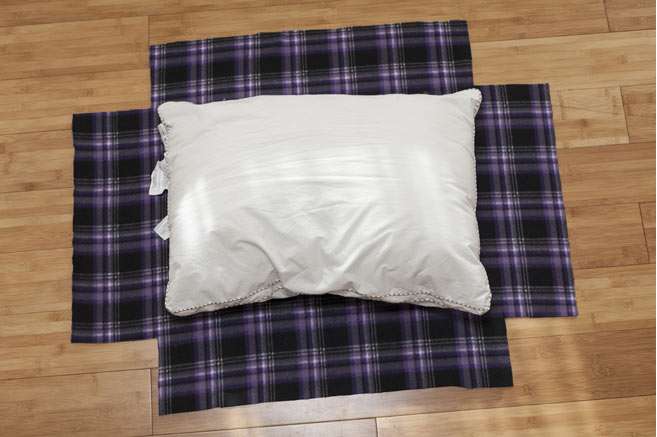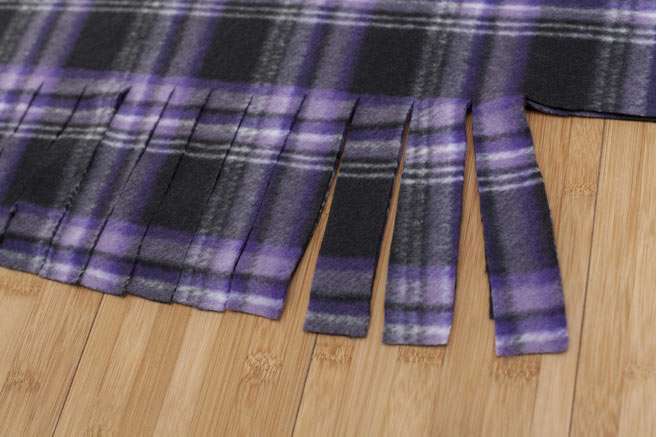 3. Once you have 2 pieces of fleece the same size, cut 6″ long fringe strips around the edge of each side. The width of your fringe should be about 1″. (You will end up cutting off a 6″ square from each corner.)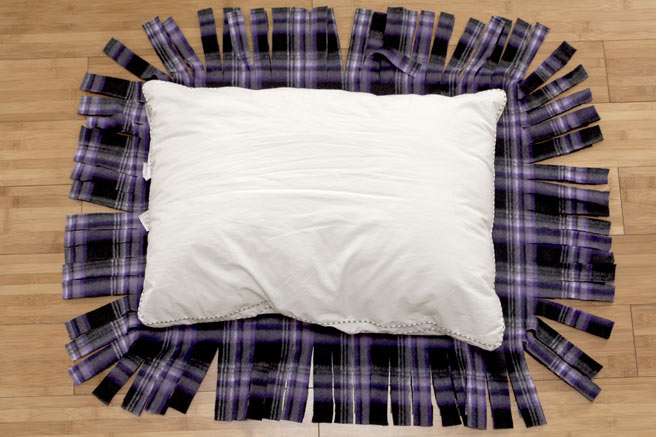 4. Layer the two fleece rectangles on top of one another, making sure to line up the fringe strips. Begin tying the fringe strips together with a basic knot on 3 out of the 4 sides. You want to leave one side open, so you can insert your pillow inside before closing it up.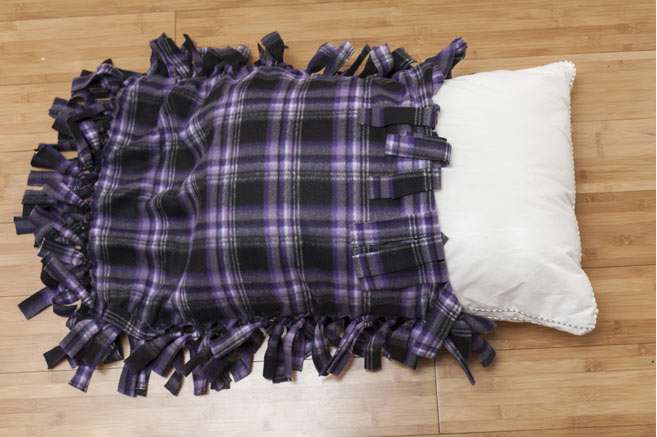 5. Slide your pillow inside of the fleece, then finish tying up the 4th side of fringe, encompassing the pillow. The fringe can be tightened once the pillow is completely encased. We went around the entire parameter and tightened up any loose knots. Once that's done, fluff, fluff, fluff!! Add Scruffy or Fluffy and VOILA! Your very own DIY NO SEW PET BED. So easy!