Father's Day Gift Baskets He'll Love
Summer is not only a time to enjoy the sun, but it is also a time to celebrate one of the most important people in your lives: your father. Most of us are used to ordering Christmas gift baskets, chocolate gift baskets, and gift baskets for our loved ones on Valentine's Day or Mother's Day. However, gift baskets do not only have to be limited to these occasions. There are some truly amazing gift baskets that you can buy for your father as well. Everyone knows that spa gift baskets are the best and most obvious choice for mom, but what about dad? Take a look at our recommendations here!

1. California Classic Gift Basket
Put your dad's taste buds on edge with this incredibly tasteful Father's Day wine gift basket. This gift basket comes complete with a bottle of Blakemore Chardonnay, and equally delectable bottles of Rock Falls Merlot and Cliffside Cabernet Sauvignon. These drinks alone would be enough to satisfy your dad for the rest of the year, but the gift basket still has other edible treats as well. With the Hot Honey Crunch Mix, Sea Salt and Olive Oil Crackers, and J&M Cabernet Wine Biscuits, your dad will not only be able to enjoy everything for himself, but he can even use these delicious items for an excuse to get together and relax with his friends. This wine basket has a lot more to offer, but one thing is for sure - your dear old dad's palate will be thoroughly satisfied.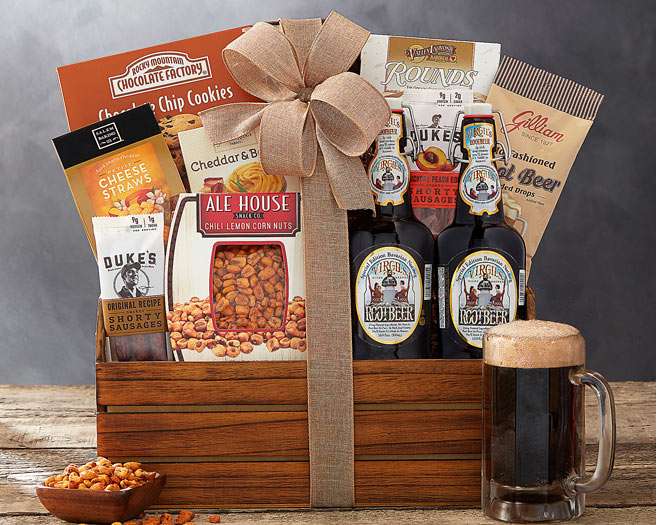 2. Virgil's Special Edition Microbrewed Root Beer Gift Basket
The Virgil's Special Edition Microbrewed Root Beer Gift Basket is one of the most delicious and satisfying gift baskets your dad will ever receive, and the best part is, it doesn't come with a heavy price tag. Virgil's Special Edition Microbrewed Root Beer tastes so fantastic because it has been brewed in a 400 year old Bavarian Brewery. With this gift basket, your dad won't only enjoy a well-deserved beverage, but he will also enjoy the savory taste of smoked sausages, crackers, cheddar cheese spread, and more.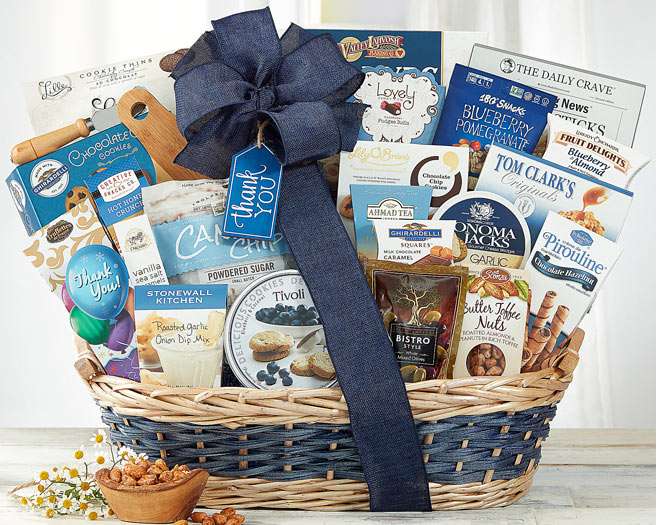 3. Many Thanks Gift Basket
If you want to show how truly grateful you are to your dad for everything he does, then the Many Thanks Gift Basket is the ideal gift. This large gift basket contains so many tasty and thoughtful edibles that your dad is sure to thank you back. This basket is among the best gift baskets available simply because of its size, price, and quality. Your dad will enjoy a wide assortment of canola chips, cookies, and chocolates. Your father will be able to indulge himself for days in all the delicious treats and still have more to share with his favorite family members.
4. Dried Fruits and Nuts Collection
There is no better father's day gift basket that you can give your dad than a basket that shows that you value his good health. Being a dad isn't easy, and that is why giving him a basket which will boost his energy levels and aid his health is a fantastic option. The Dried Fruits and Nuts collection gift basket comes with a variety of delicious dates, sweet prunes; royal rosa dried plums, and more. The pistachios, almonds, and jumbo cashews will further give him a great boost of energy and satisfy his snack palate at the same time.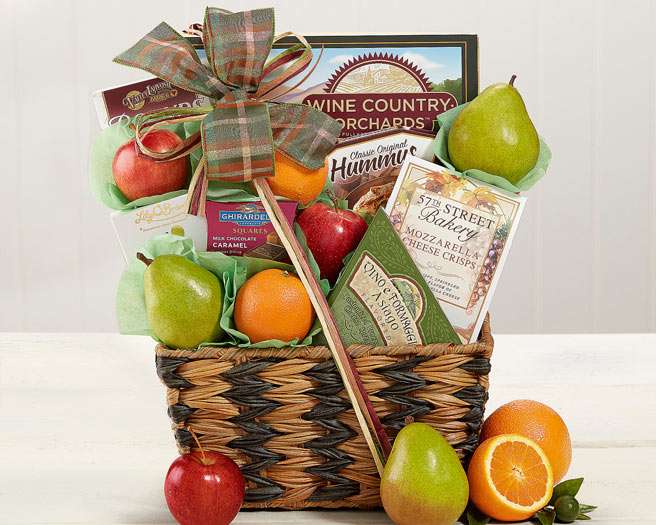 5. Wine Country Fruit and Favorites Gift Basket
Chances are, your father's childhood had a lot to do with climbing trees and picking fruit to snack on during the long summer days. Celebrate this father's day by reminding your dad about those delicious and carefree afternoons through the Wine Country Fruit and Favorites Gift Basket. This special holiday gift basket doesn't just come with ripe and juicy pears, apples, and oranges, but it also comes with crackers and hummus to eat along with these sweet and natural treats.